Texas Registered Agents: What You Need to Know
About Registered Agents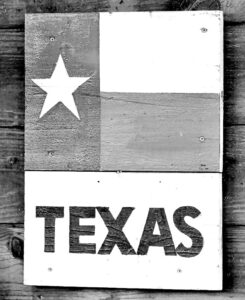 You've decided to start a business or to protect your business. Congratulations! A registered agent is one of the first things you'll need as part of this.
Registered agents, also known as process servers, assist in ensuring that your business stays in compliance.
The registered agent provides a means for third parties to get in touch with your business. Your registered agent receives legal and tax paperwork on behalf of your business. This includes notifications from the Texas Secretary of State, tax notices from the Texas Comptroller, and other documents and communications.
Why You Need a Registered Agent
The short version is that it is required. Texas law requires you to have a registered agent located in Texas. This ensures that your business can be served or delivered legal documents.
The registered agent also ensures that you will receive these communications. As your business grows, changes, etc., chances are good that it will move or relocate. This may happen many times. The registered agent ensures that your business can be found even if it moves frequently.
Who Can Be a Registered Agent in Texas?
Any individual can serve as a registered agent in Texas. It is usually advisable to use an experienced registered agent company, however. This can go a long way to ensuring that your business remains in cmpliance.
A professional registered agent will also have processes in place that streamline the process and provide you with updates timely.
Professional registered agents also:
Remind you of important deadlines and complete the paperwork for you.
Eliminate the need to pay an employee just to wait for documents from the state.
Protect your privacy.
Using an experienced professional registered agent for your Texas business, like Assurance Financial, to serve as your agent will give you peace of mind. And that is priceless.
Start the Conversation
Have questions? Contact us to see how we can help.